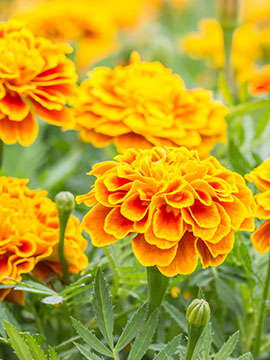 Obituary of Joaquina Jaramillo
Joaquina Montes Jaramillo, 80, of Los Fresnos, Texas, passed away on Friday, November 3, 2017 in Harlingen, Texas.
She worked for 28 years with Los Fresnos CISD in the Child Nutrition Department.
She is preceded in death by her daughter, Aurelia Jaramillo and son, Abel Jaramillo.
Joaquina is survived by her three children: Isabel Montes Jaramillo, Jr., Christina Betancourt, and Juanita (Ruben) Jaramillo-Jimenez; as well as eight grandchildren: Abel Marcos, Christina Aurelia (Rene), Juanita Veronica, Andreita Ann, Andres Dionisio (Miranda), Joaquin McCoy, Julissa Gabrielle, Cristian Anthony; and two sisters: Guadalupe M. Castro and Susana M. Saldaña.
Visitation will be held on Tuesday, November 7, 2017 from 10:30 a.m. to 9:00 p.m., with a holy rosary at 7:00 p.m., at Thomae Garza Funeral Home in San Benito, Texas.
Funeral Mass will be held at 2:00 p.m. on Wednesday, November 8, 2017 at St. Cecilia Catholic Church. Burial service will follow at Los Cuates Cemetery in Los Fresnos, Texas.
Serving as pallbearers: Abel Marcos Betancourt, Andres Dionisio Betancourt, Joaquin McCoy Betancourt, Rene Alejandro, Ruben Jimenez, and Cristian Anthony Jimenez.
You may sign the online guestbook and send words of comfort, flowers, or sympathy cards to the family of Joaquina Montes Jaramillo at www.thomaegarza.com.
Funeral arrangements entrusted to the care of Thomae-Garza Funeral Directors and Crematorium, 395 S. Sam Houston, San Benito, Texas, (956) 399-1331.